Liminal Sky: Ariadne Cycle Book One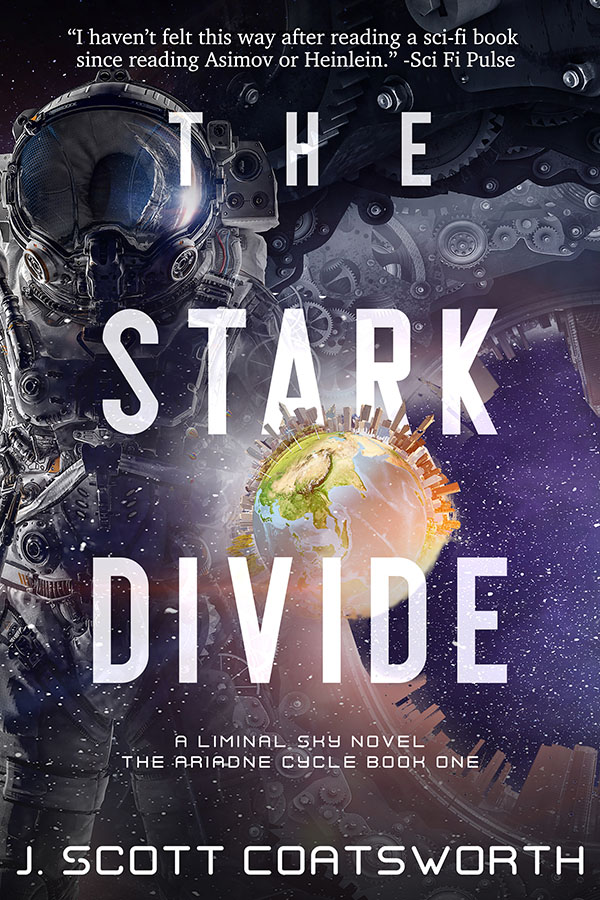 Some stories are epic.
The Earth is in a state of collapse, with wars breaking out over resources and an environment pushed to the edge by human greed.
Three living generation ships have been built with a combination of genetic mastery, artificial intelligence, technology, and raw materials harvested from the asteroid belt. This is the story of one of them—43 Ariadne, or Forever, as her inhabitants call her—a living world that carries the remaining hopes of humanity, and the three generations of scientists, engineers, and explorers working to colonize her.
From her humble beginnings as a seedling saved from disaster to the start of her journey across the void of space toward a new home for the human race, The Stark Divide tells the tales of the world, the people who made her, and the few who will become something altogether beyond human.
This book is not a romance per se, but does have queer relationships.
Reviews:
Ryane

on

Thorns & Ink

wrote:
Mr. Coatsworth continues to delight me with each book he writes. I am whisked off to reaches unknown, or reminded of places I'd like to see. He spins tales of longing, despair, faith (not always in the religious sense), and hope. Hope being the key feature of all of his stories. Hope keeps you young. Faith keeps you believing in hope. These are lessons we forget or we become too cynical to carry.