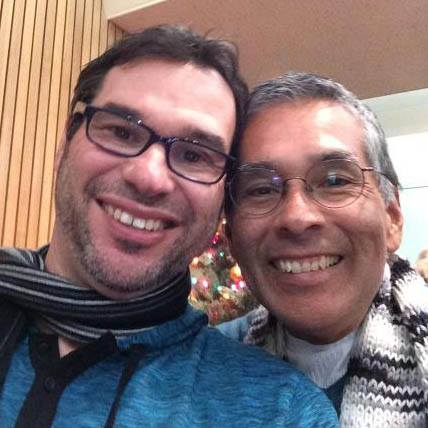 At OWI, we specialize in providing quality services for authors, especially romance and speculative fiction writers who need publicity for their new books and a place on the web to call their home.
We offer book tours (reviews, guest posts, etc) and we're connected to a great group of bloggers who host our clients' newly and recently released books.
We do book formatting, and can also make print cover wraps for you from your existing eBook cover. We also offer a number of other free and paid promotional opportunities.
We also offer WordPress hosting plans on a select basis to other authors – if you are interested, contact us at scott@otherworldsink.com.
Scott is an author in his own right, with more than thirty published short stories, novellas, and novels, and is an avid reader of sci fi and fantasy. His husband Mark of thirty years loves to read MM romance. Together they also run Queer Sci Fi and QueeRomance Ink.
We've also gotten into publishing. We publish two anthologies a year – our cli fi "World" anthology series in the spring and the Queer Sci Fi flash fiction anthology series in the summer/fall.
Note: We use Amazon Associate links to help support the site and the work we do.